The world is trending analog to digital. The smartphone is usually the place were simple product developments like this happen, however, I have an issue with digifying everything around us. Why? Because it negates physical form from the user's touchpoints. An object, like an hourglass provides a specific function. It's been tested and refined for centuries becoming an iconic profile. 
The hourglass I designed is a complimentary tool, providing a symbiotic relationship between tangible and intangible through the [above] Hourglass Technique.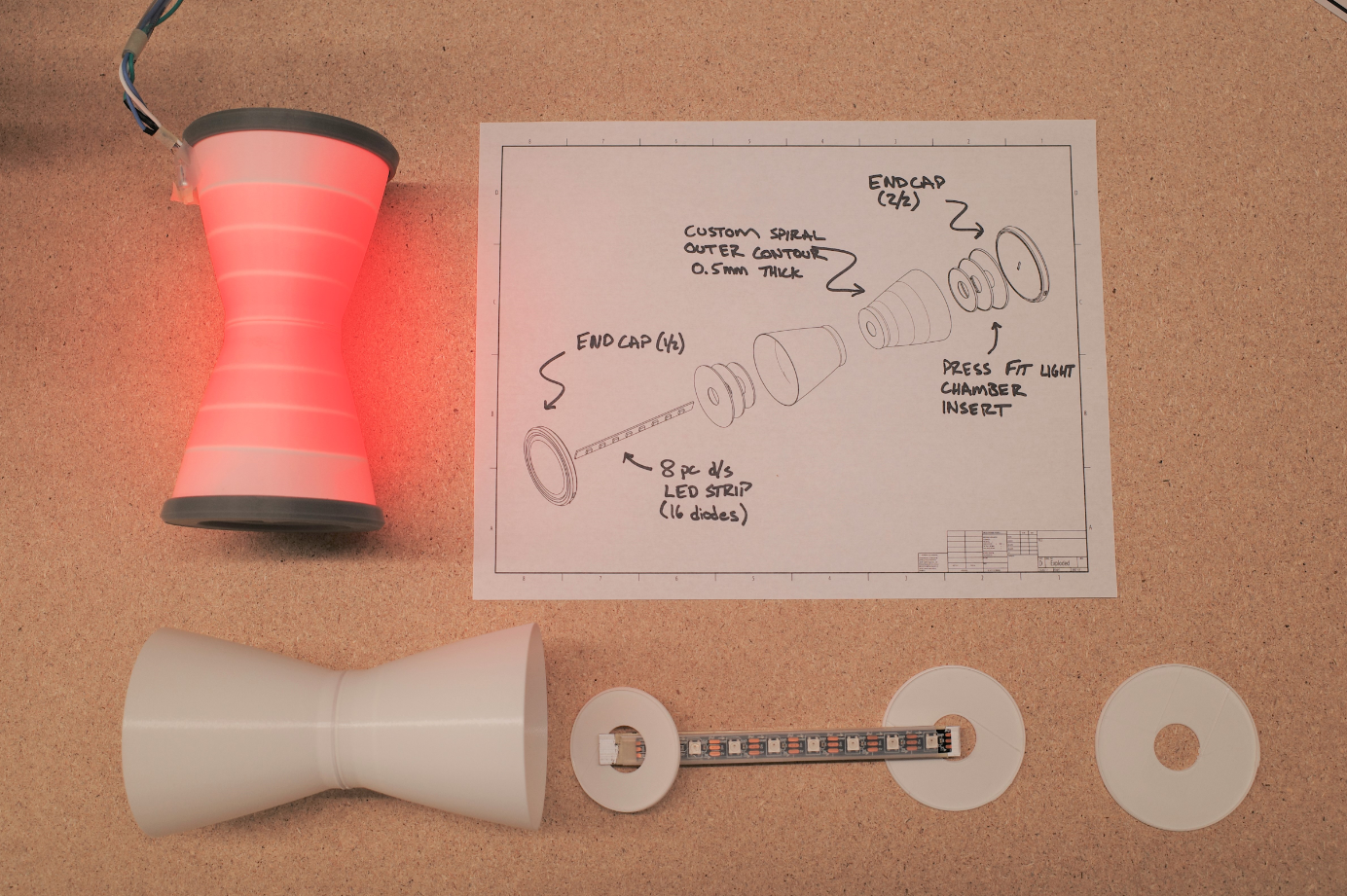 I loosely followed the industrial design process to manage my time. Rather than follow the scientific aspect of user testing, I used a "thinkering" method to tap into my intuition while in the decision making process, defining the works direction. Throughout this journey I compared and contrasted my theory of design vs. art. I've come to find that designing for a user and their needs is the primary difference. For example, an artist that is driven by their audience and creates work for their audience's desires, as opposed to the artist's desires, is implementing design into their art practice.